Shalom & Welcome to Congregation Kol Ami
We are a Congregation for "All Our People." We are a vibrant egalitarian community with a variety of options for services, study, and schmoozing. We hope we'll see you soon!
We are excited to be installing beautiful, new chairs into our Main Sanctuary, adding comfort and aesthetic appeal to our worship experience. These chairs are where we, as a community, will sit together in unity to pray, to learn, and to celebrate many Simchas. In these chairs, our community members will sit at difficult moments, no longer having to be uncomfortable as they remember a loved one in anticipation of Kaddish. Though donating a chair does not ensure that that specific seat will be reserved for the donor, it does ensure that for decades to come, people will be able to come into our sanctuary and see the donor's generosity and communal investment. Sponsor your chair!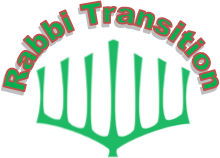 The Rabbi Transition Committee has been established to help Rabbi Spector's integration into our Kol Ami family, as well as our integration into his spiritual leadership. Learn more.
Fri, January 18 2019
12 Shevat 5779

This Week's Services
January 18-19
13 Shevat
Parashat B'shallah
Erev Shabbat Service
Traditional Shabbat Morning Service
Fri, January 18 2019 12 Shevat 5779