Celebrating Jewish American Heritage Month: 'No place for antisemitism in Salt Lake City'
05/04/2023 07:32:18 PM
Sydnee Gonzalez, KSL.com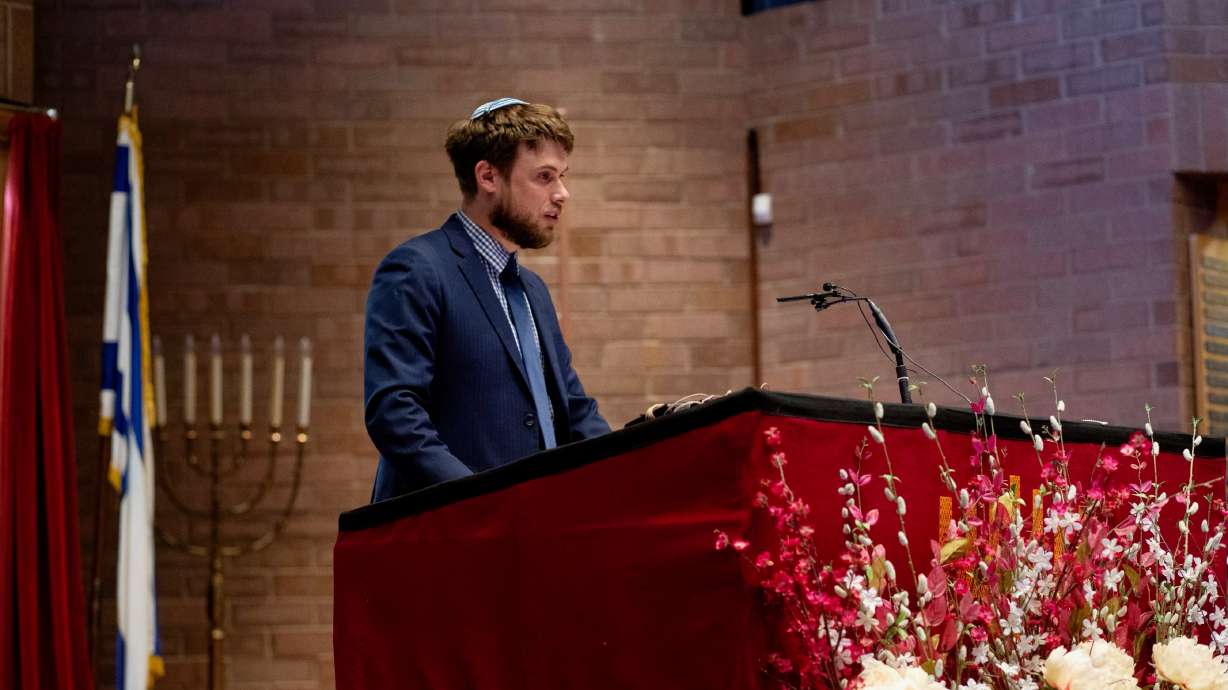 SALT LAKE CITY — Julius Gerson Brooks and Isabella "Fanny" Bruck were the first known Jewish settlers in Utah. The husband and wife duo moved to Salt Lake City in 1864 and their millinery establishment became the first Jewish business in the area. Jews have continued to contribute to the state in a variety ways, ranging from business to politics.
Past pillars have included Utah's first and only Jewish governor, Simon Bamberger; and Louis Marcus, Salt Lake City's only Jewish mayor.
"These individuals have been dead for decades, but (their) names and stories still are mentioned with frequency in the halls of our synagogue," Kol Ami Rabbi Samuel Spector said, explaining that a quick drive downtown tells the stories of numerous Jewish contributions to Salt Lake. "I drove through downtown on my way back home past the symphony named for the Jewish conductor Maurice Abravanel; past our beautiful library created by Israel's greatest architect, Moshe Safdie; past the Greek Orthodox Church, which used to be home to one of our two main 19th-century synagogues that later merged and formed Congregation Kol Ami."
"Since 1853, 170 years ago, Jews have been contributing to this great city, making it our Jerusalem in America with its Jordan River and America's Dead Sea," Spector said. "When I tell people that I'm the rabbi of this great synagogue, I am telling them that I get to be a part of the great history of this city and that Jewish history in Salt Lake City is ... a living fountain that continues to contribute."
Despite the community's contributions, Utah has not been immune to a national rise of antisemitism. Incidents have ranged from a 2012 shooting at the Kol Ami synagogue, a 2017 bomb threat to a Salt Lake City Jewish community center and antisemitic conspiracies from a Utah tech entrepreneur and state GOP fundraiser in 2022.
Mayor Erin Mendenhall said the city takes hate crimes seriously and works swiftly to address them. Those efforts included an active shooter and first aid training for some of Kol Ami's congregation.
"There is no place for antisemitism in Salt Lake City, nor should there be anywhere in society and I condemn it wholly," Mendenhall said. "While I'm grateful that we as a city can provide that assistance and training, it is troubling that it's still so necessary and urgent these days."
Mon, May 29 2023
9 Sivan 5783
Mon, May 29 2023 9 Sivan 5783